2021 CAMP-HBE 6.75' Pop-up Truck Camper
Starting @ $55,570 USD / $71,949 CAD
The only removable flat bed camper in our entire line up of products.  It is only offered in a Pop Up Roof configuration.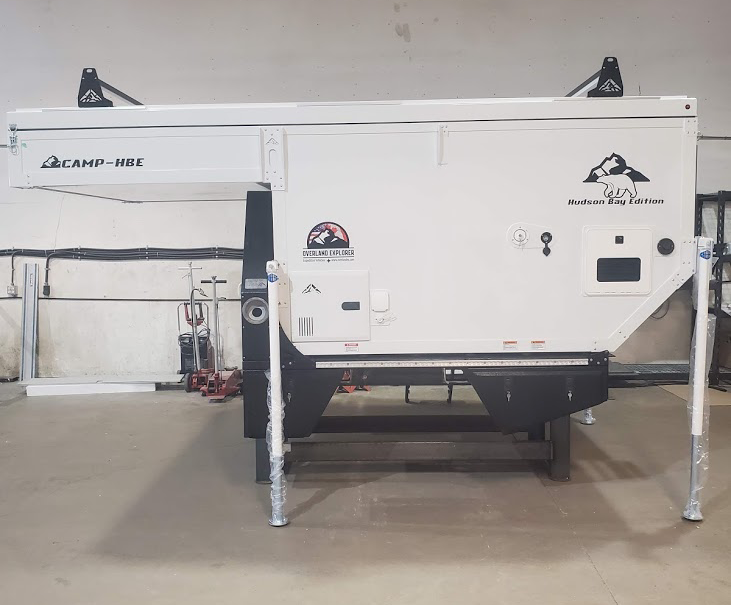 6.75′ Bed Replacement
The newly released 2021 CAMP-HBE (Hudson Bay Edition) pairs with our 6.75′ powder coated Aluma Series Tray, sold separately.  See Aluma Tray page for details and pricing.
The CAMP-HBE has been designed for either a 3/4 ton or 1 ton truck for optimum packaged performance. 
NOTE:  The HBE Interior pictures in the gallery are from our prototype HBE and the floor plans above are for the 2021 production model (they are different).  We will add the new interion pics very shortly as the first on rolls out.  Exterior will remain virtually identical.