2022 CAMP-HBE 6.75' Pop-up Truck Camper
Starting @ $63,070 USD / $80,583 CAD
The only removable flat bed camper in our entire line up of products.  It is only offered in a Pop Up Roof configuration.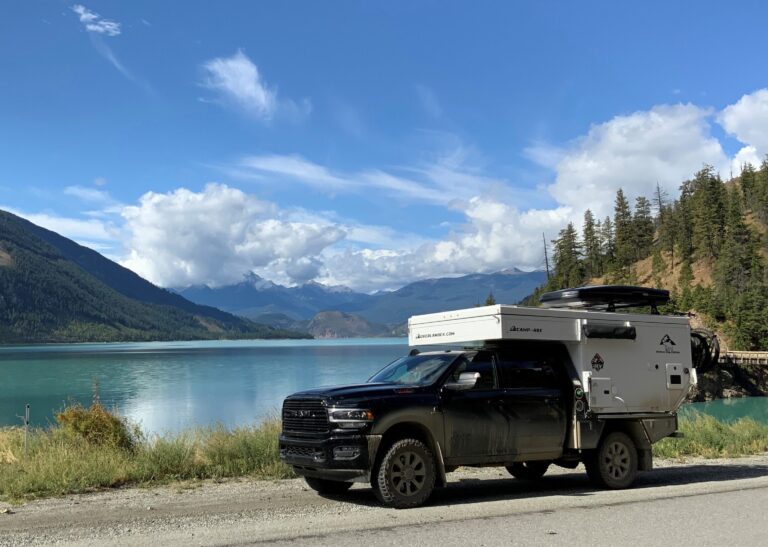 6.75′ Bed Replacement
The newly released 2021 CAMP-HBE (Hudson Bay Edition) pairs with our 6.75′ powder coated Aluma Series Tray, sold separately.  See Aluma Tray page for details and pricing.
The CAMP-HBE has been designed for either a 3/4 ton or 1 ton truck for optimum packaged performance.