2022 CAMP-M Pop-up truck camper
Starting @$39,863 USD / $50,733 CAD
Our designs are based on our own experiences and the experiences of many owners/travelers using similar products. We feel the result is a near perfect marriage of real world function and manufacturing technology.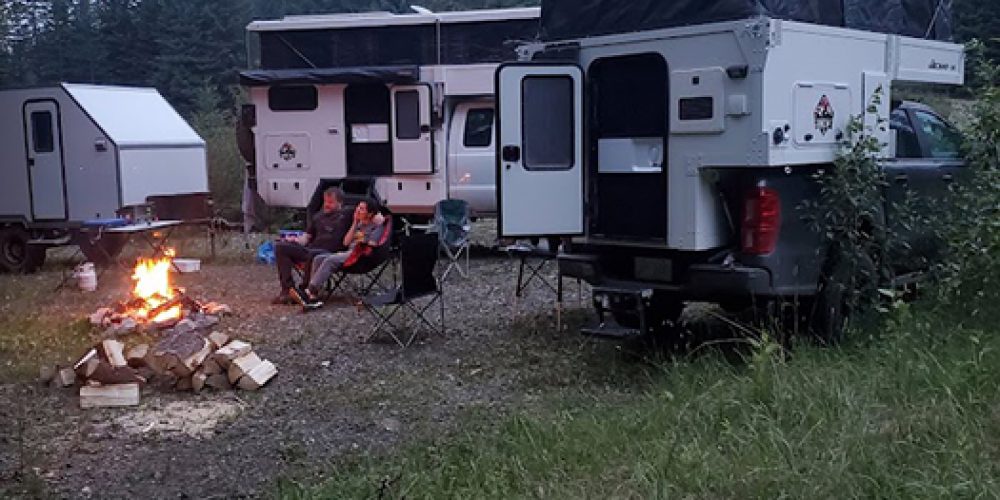 The CAMP-M is a lightweight, composite slide in pop up camper designed specifically for the mid-size trucks with either a 5 foot or 6 foot bed.
These campers are designed using our proprietary composite panel and aluminum extrusion system to keep weight extremely light, extremely tough, and extremely warm or cool!
The extrusions are designed specifically for this application, thermal transfer has been eliminated keeping the interior more comfortable in inclement weather. 
Our composite wall has a very high R value (=>8) and our soft walls come fully insulated (R value => 4) as part of our standard spec.  The combination will keep will keep you warm….or cool and it's substantially quieter than a single panel soft side. Our heavy duty locking roof supports are easy to use, and lock solidly in place, a foot of heavy wet snow….no problem!  We have managed to conceal the struts while the camper is in travel mode, where it is most often exposed to dirt, mud & road salts.